Dairy Livestock, Fish & Poultry Industry in Kenya
The economy of Kenya is the largest by GDP in East and Central Africa. Agriculture is a major employer and the country traditionally exports tea, coffee and most recently fresh flowers to the Europe. The service industry is a major economic driver. Kenya's monsoon seasons start during April to June, after which 'short rains' season occurs till November. Currently Kenya is aiming to create a globally competitive and prosperous nation with a high quality of life by 'Vision 2030′.The vision is anchored on three key pillars; economic, social and political governance.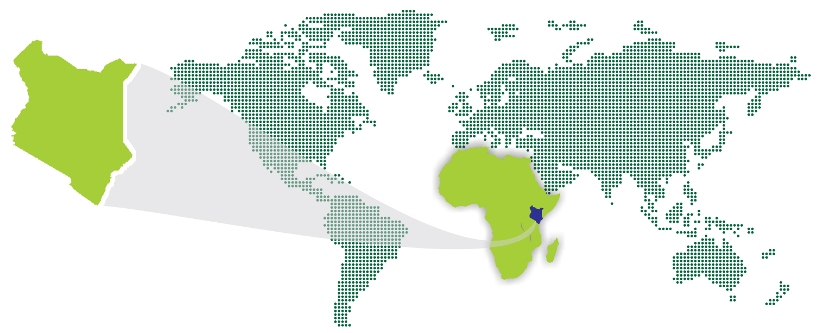 Why Kenya
Kenya is one of the most meat consuming country in Africa by 5,88,984MT in 2011.
There are 5.4 million beef cattle in Kenya according to the last livestock census done in 2007.
There is growing interest in this sector by investors who wish to carry out meat processing with the aim of exporting the products to Mauritius, the Middle East and elsewhere. More than 10,000 livestock worth several tens of millions of shillings have been exported to Mauritius since the resumption of livestock exports in 2003.
Kenya has 3.7 million dairy cattle according to the livestock census done in 2007.
In 2005, dairy exports stood at 10 million tones, while milk processors handled 308 million litres of milk.
Kenya has started accepting technological and methodical innovations in Dairy Farming and Livestock Farming.
Recently various Financial Institutions like Kenya Livestock Farming Trust has come ahead to give credit facility to Live Stock and Dairy Farmers for the growth of the Industry.
International Exhibition Center in Kenya
What benefits exhibitors will have by participating in "Dairy Livestock & Poultry Expo" at Kenya?
opportunity to explore live stock and dairy sector of kenya one of the best emerging countries
opportunity to expand dealership or distributorship network
opportunity to do tie upd with The Ministry of Live Stock in Kenya
Chance to do product launch in kenya
Key Features of "Dairy Livestock & Poultry Expo"
Exhibition and conference will br organized jointly with Ministry of Agriculture, Republic of Kenya
Expected Visitors:25,000 visitors(Dairy Farmes, Live Stock, Farmes, Agriculture Farmers, Govt. official, Dealers, Distributors, Agronomists, etc.)
Perfect platform for B2B, B2C and import related inquiries